When Viviane and I met in April of 1999 on a cruise at the tip of South America, from Chile to Argentina and Patagonia, little did we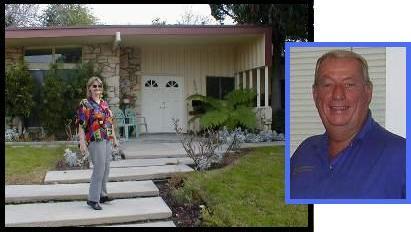 realize we would end up being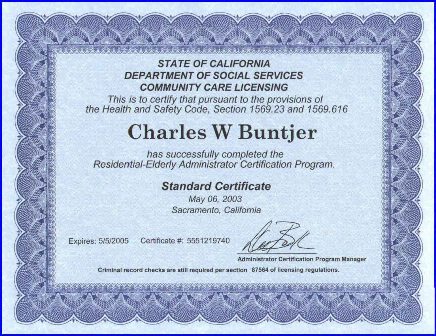 friends and traveling together.

After a few years Viviane, who was living in Beverly Hills at that time, called me in 2003 and asked if I wanted to become a business partner of her senior residence she was buying in Woodland Hills.

I was retired so I thought why not! I ended up getting a California State Administrative license to run our Astoria Senior Residence.

The photo on the right is Astoria Senior Residence with Viviane at the front entrance and also a photo of myself with a personalized Astoria T-Shirt - Mr. Administrator!

The photo on the left is my 2003 State of California Community Care Licensing!

Viviane sold the business in 2010 and then decided to sell her house in Beverly Hills and move to Austin Texas.

There she bought a beautiful French style four bedroom house over looking downtown Austin.

Read on about the bed and breakfast villa, the CinnaMan Desert Catering business and an overview of the Tower Suite for a relaxed visit to Austin!