Club Quarter Hotel
The hotel is centrally located two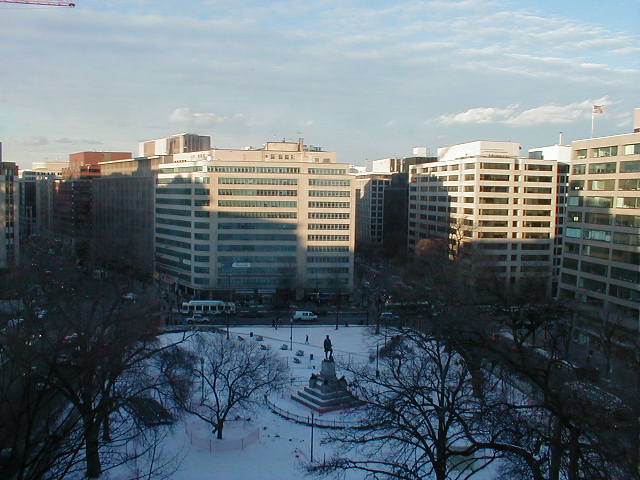 blocks from the White House! It is at 839 17th Street NW, Washington D.C., 20006, next to I Street. This is the view from my window in room 803! 17th Street is on the left and 16th on the right of the picture. The main street at the end of the park is K Street. 17th street ends at K Street and becomes Connecticut. It can be confusing! The street that angles off to the left from K Street is Connecticut. The Mayflower Hotel is located two blocks up along Connecticut. A great place to have a martini and a great lunch or dinner.
The subway is located under the hotel building, about 30 steps from the front door! It is the Farragut West Station.
The Blue and Orange subway lines run by the hotel and go to the Smithsonian Museums and other places of note.
The red line goes to the Union Train Station and to the in spot, Dupont Circle. You may also use the Blue subway line to go to the Arlington Cemetery. All in all, a great way to get around and also inexpensive.
Telephone: 202.463.6400 or check their web site.