The Three Amigos!

Annette and Juliette were having a late breakfast at the

YMCA on Thursday morning, September 25th, and I joined them to have a nice long talk. They said they had a favor to ask and I hoped it would be about taking a trip someplace. Well excuse me, they asked about Toronto. I said sadly, I have never been there. I said I had a 'free' Southwest Airlines ticket to use before December so it sounded like a great idea.

After several negotiations, we decided I would leave Oakland on October 25th at 11:25 A.M. and land in Buffalo around 9:05 P.M. I will spend the night at a local hotel and Juliette and Annette will arrive the next day, Saturday, October 26th in Toronto. I need to find a way to get from Buffalo to Toronto and also back to Buffalo to catch the plane as I will be about 100 miles away from the airport!

Annette is renting a car and we will drive to a ski resort and two bedroom condo where we will spend the week and also visit Toronto and the biggie, Niagara Falls! Then we all will leave on Saturday, November 1st to come back to California!
---
October 14, 2008 Today I had a dentist appointment at 10:00 A.M. and afterwards I decided to do the tourist thing and take the California Cable Car downtown as the weather was sunny and about 70 degrees, perfect for sight seeing! There were only two people on the car and I sat next to them. They were on vacation and said they loved California as they had driven up Highway 1 along the coast and then to Sausalito and Alcatraz and so on. They said they were from of all places, Toronto! I said I was going there in a few weeks so they asked how I was getting there and so on. They said the Buffalo Airport was much easier to get around in than the Toronto one and the Greyhound Bus was the best price. They said cabs were very expensive to take in Toronto so use public transportation when possible. They also have stayed at the Haliburton Highlands Resort on the lake and said it should be great! Talk about a small world!
---
October 25, 2008
Southwest Airlines to Buffalo - Oakland to Chicago - Chicago to Buffalo - arrive at 9:05 P.M. Get a hotel reservation at a local hotel. Check out the ways to travel from Buffalo to Toronto and the way I decided to travel!
---
October 26, 2008 I need to get transportation from Buffalo to the Toronto Airport and meet Annette and Juliette. Annette has rented a car and we will and continue on to the condo at the ski resort outside of Toronto. I reserved a Greyhound bus ride from Buffalo to Toronto and then got another bus to the Toronto Airport. Then I called the car company and had them pick me up and finally ended up at the car rental and met Annette and Juliette!
Haliburton Heights Resort
Space.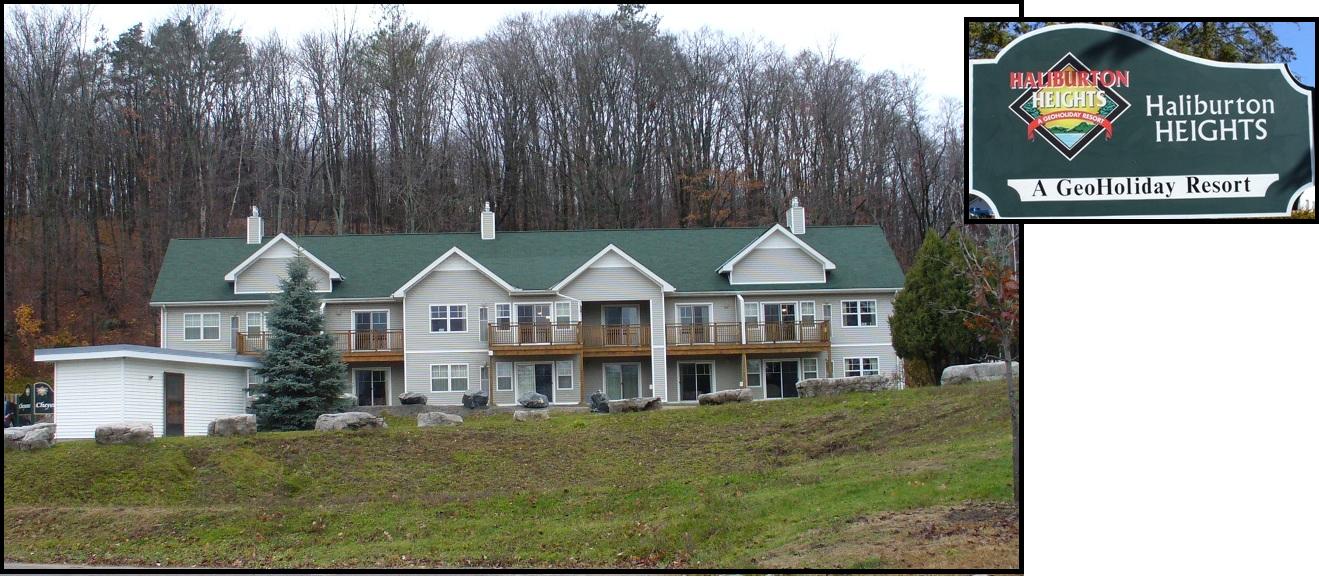 Haliburton Heights Resort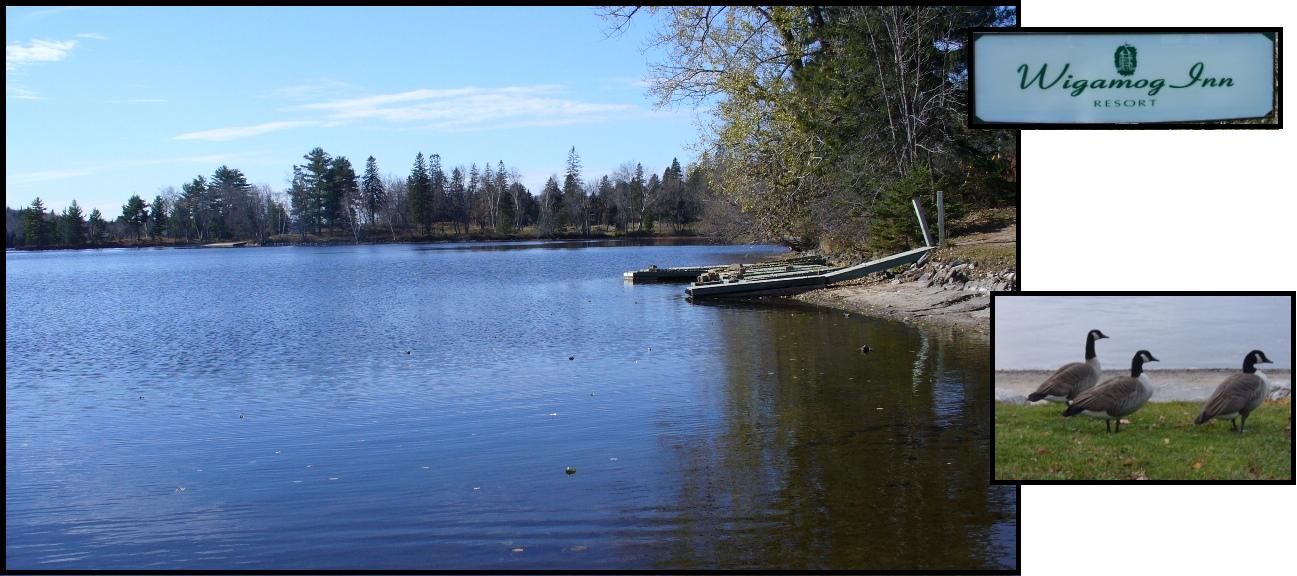 Our Lake!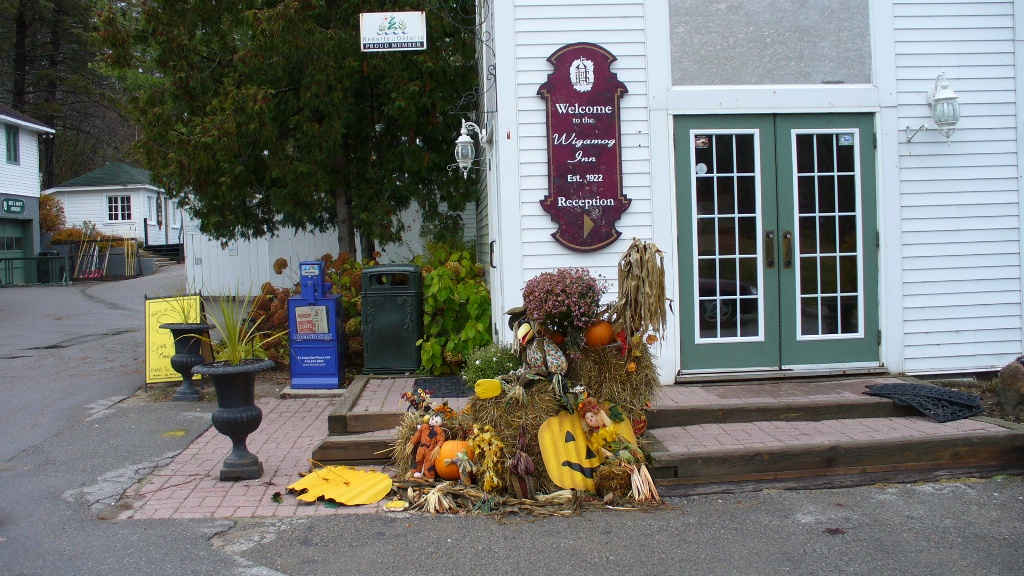 Management Office!
Local Town of Minden
Space.

Minden

Houses Along the River

Local Wood Carvings!
---
October 27, 2008
Today we slept until almost noon and then did some walking around the area and took a ride around the lake!

We had to laugh at the local Halloween decorations all over Canada. This is one of the many types of make up costumes along the road sides!

We finished the evening by having a nice dinner and sitting by the gas fireplace and relaxing! Time to get ready for the trip to Toronto and our tour of the city.

Halloween Canadian Style

Space.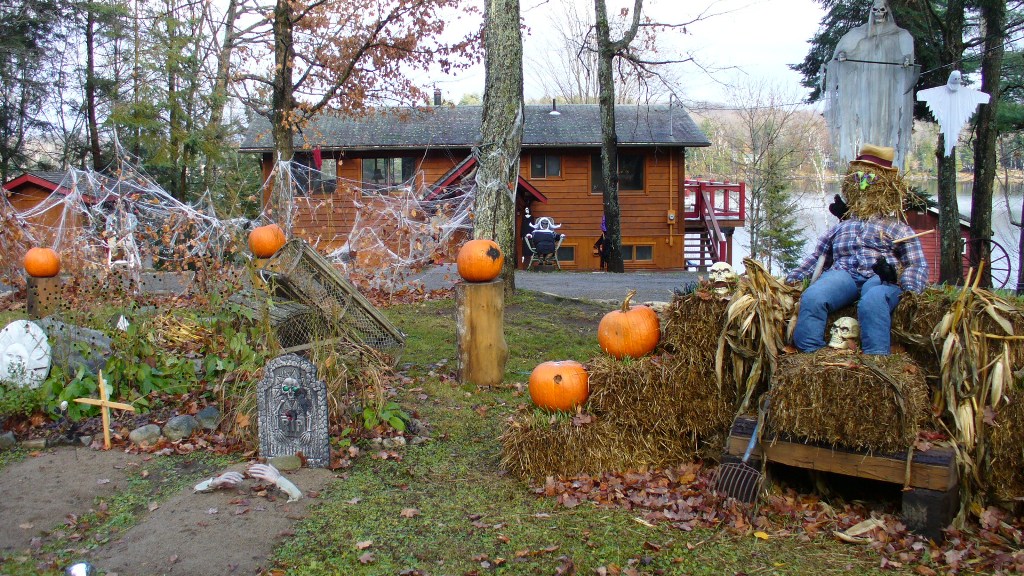 Local Color!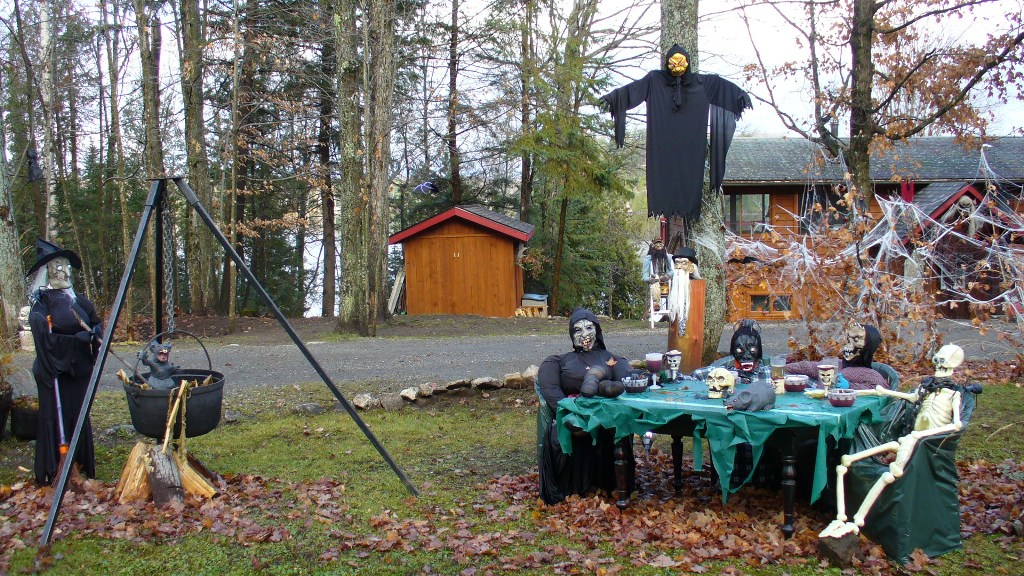 Family Halloween Luncheon!
The Girls Kept Chuck Happy!
Space.

Juliette's Toy Boy!

Annette and Juliette were Good to Me Eventually!
Condo Fire Place and Sexy Pajamas!
Space.

Juliette Looking Spiffy

Annette in Her Very Sharp Tiger Print Pajamas!
---
October 28, 2008
It was a three hour drive but we made good time and with my map reading, we ended up at the end of the freeway and at the ticket outlet for the boat ride around the islands and a fantastic view of the city!

Then we had a coffee and desert at the local coffee shop and then we took a two hour city tour.

Finally we had hot brandies at the Toronto Westin Hotel, very sophisticated! It was freezing and the wind was terrible after five P.M. and we were told in January it was really cold! Mon Dieu!

Lunch at Lindsay
Space.

Old Down Town Lindsay - Circa 1910

Fresh Pumpkin Pie From the Back Yard Garden!

Nice Old Buildings
Cruising the Lake Around Toronto
Space.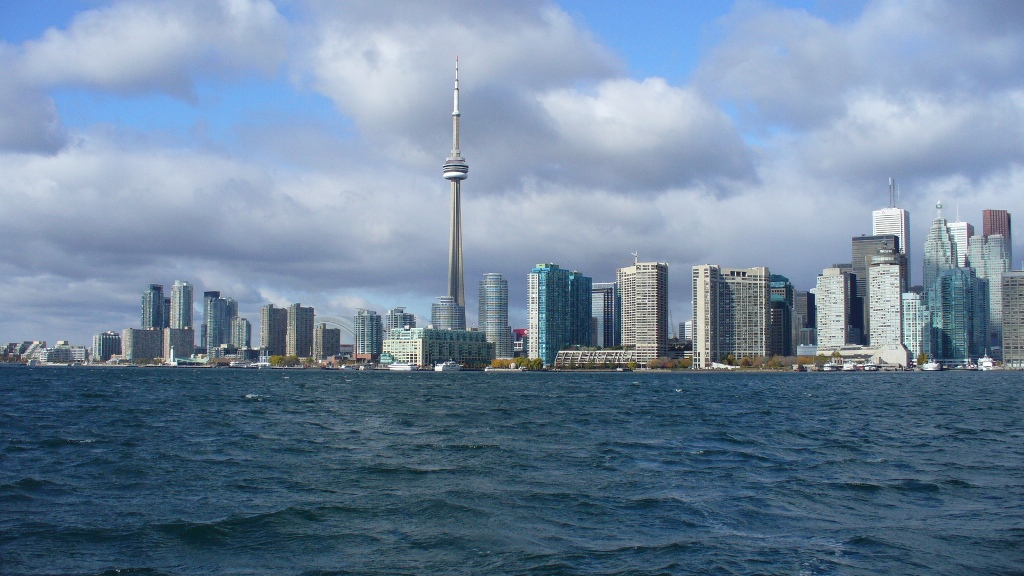 Beautiful Day and View!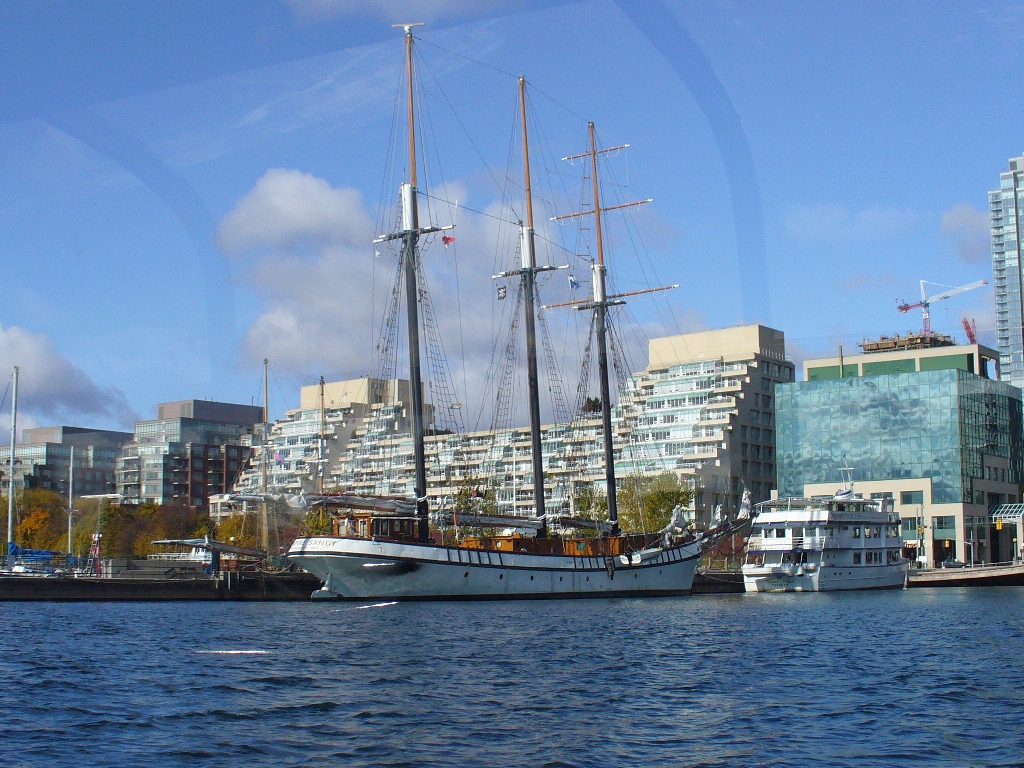 Condos and Office Buildings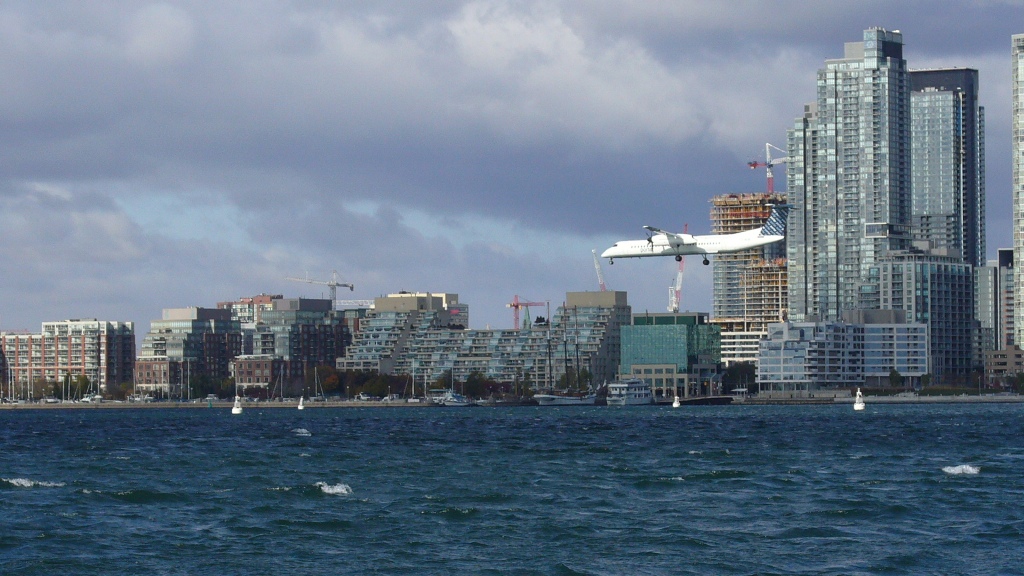 Small Airport on an Island by Toronto
Toronto Bus Tour
Space.

City Hall Complex!

98 Room Mansion Built Around 1905!

Hot Brandy at the Westin Hotel!
---
October 29, 2008
Today we just relaxed and drove up north and saw trees. We drove south and saw trees.

We then went to the top of a local park overlooking the town of Minden and we had our home made sandwiches.

Then off to Lindsay with it's old turn of the century buildings, many had burned down around 1910 or so.

We had a nice lunch at a local restaurant and the specialty was home made pumpkin pie made from pumpkins grown in the back yard!

Then back to the condo and dinner and then we played Black Jack and Poker and had a glass of wine!

Scenery & a Red Barn

Space.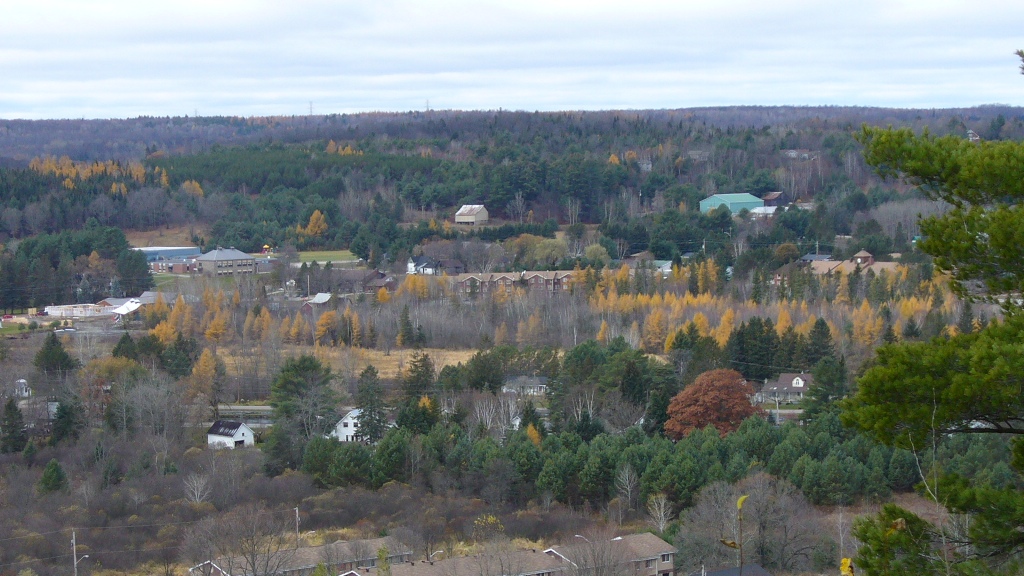 We Did See Some Autumn Colors!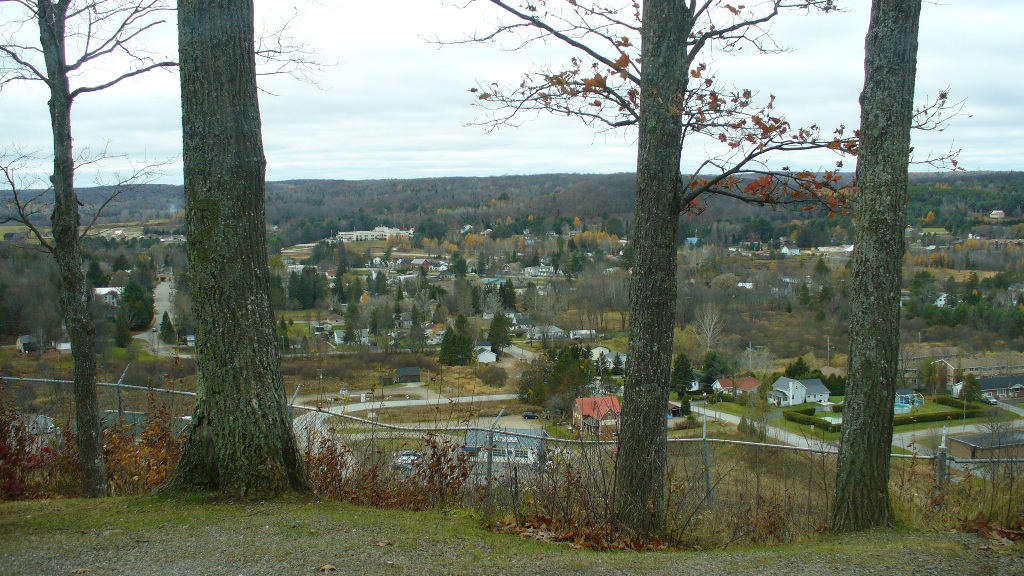 View Along Highway 35!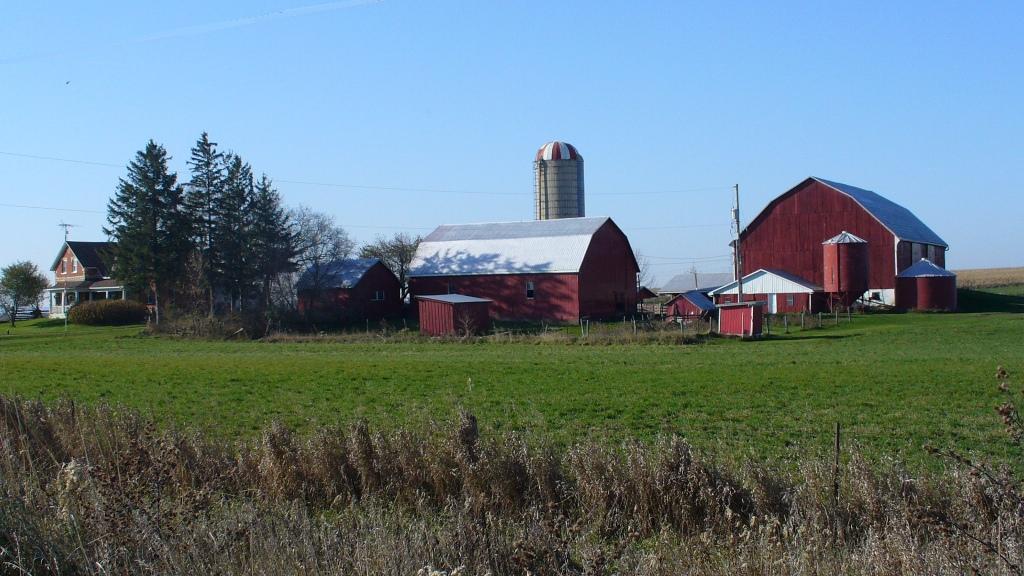 A Nice Farm!
---
October 30, 2008 Today we drove to Niagara Falls, a five hour drive. We were lucky as the weather was great and we enjoyed a great view.

We walked all over the area and then went to the local restaurant that over looked the falls and had a nice lunch and cocktails.

I then caught a Canadian Bus back to Buffalo, went to the Quality Inn and rented a room for the evening and got a good nights sleep for the flight back to San Francisco on Saturday!
Niagara Falls Canada and Victoria Falls - Zambia South Africa!
Space.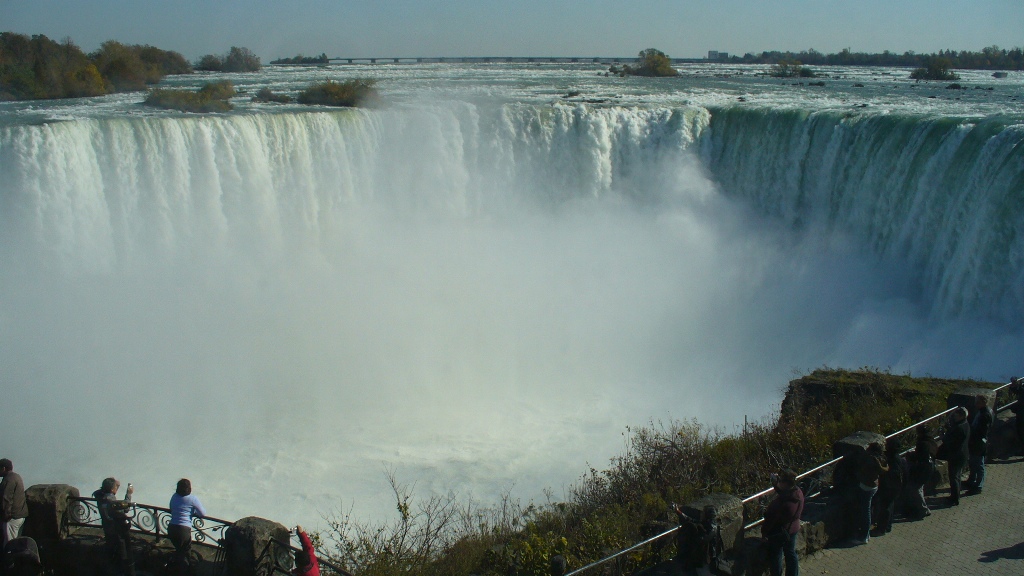 On the Edge!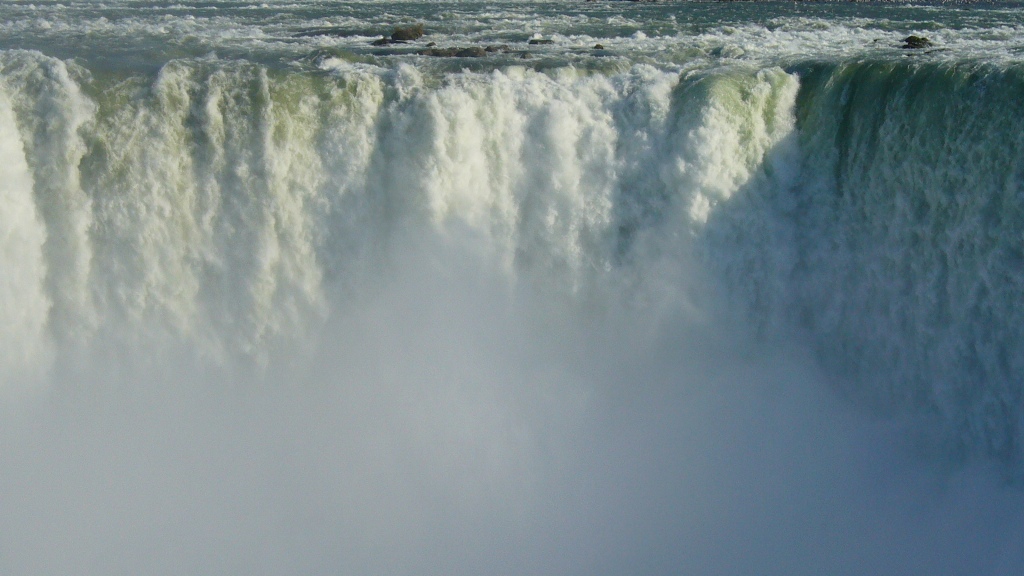 Thundering Waters!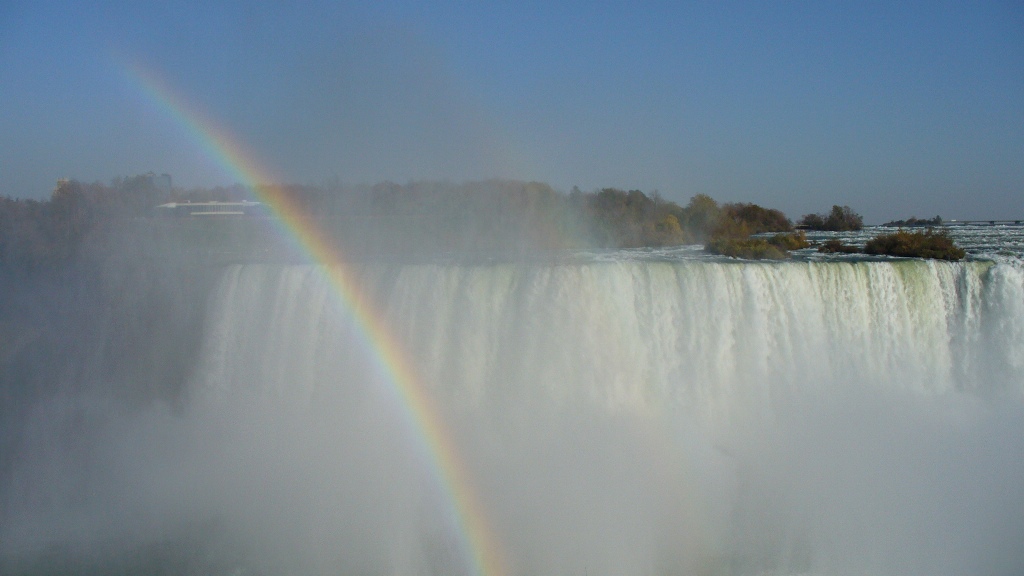 Double Rainbows!
Bridge to the United States Side!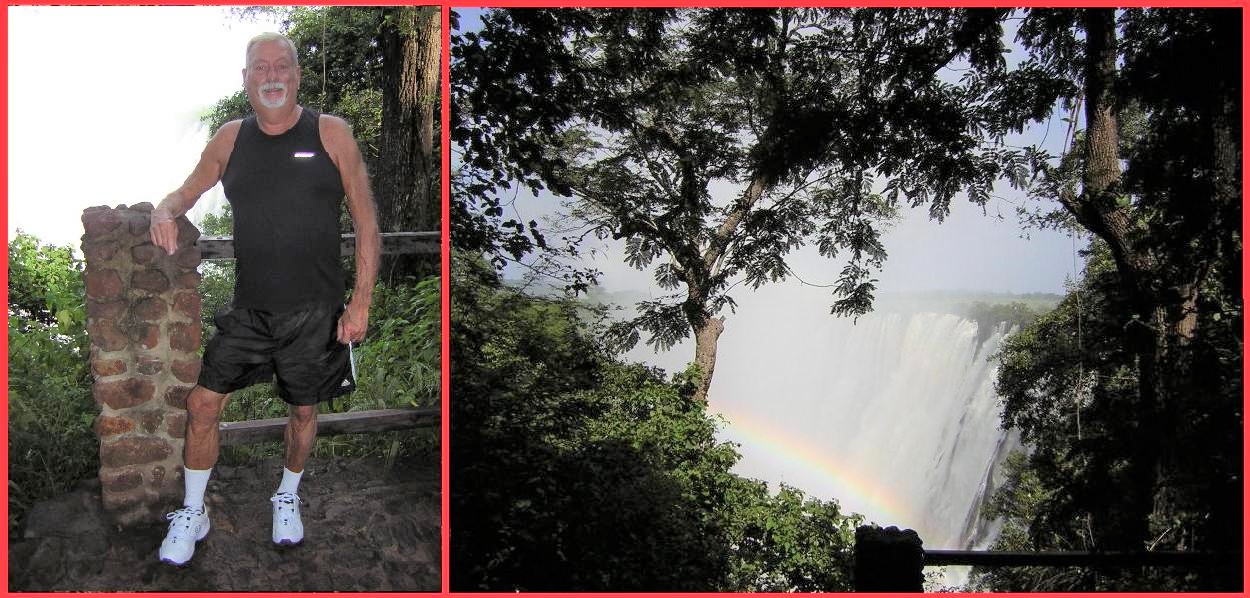 Another Water Falls in Zambia - South Africa - On my trip to Victoria Falls in 2006!
The Three Amigos at Niagara Falls
Space.

Juliette

Chuck

Annette
Niagara Falls & Cocktails
Space.

A Fantastic Casino!

A Bloody Mary to Finish Off the Trip!

And a Margarita!
---
November 01, 2008 The motel took me to the airport and I caught my flight to Phoenix and on to the San Francisco Airport. I took Bart, the subway system back to the City and was home by Seven P.M. A great trip!
---
---
---
| | | | | |
| --- | --- | --- | --- | --- |
| Created on: 2008.11.15 | --- | | --- | Updated on: 2020.10.15 |
---
---
---
---
---