---
---
The Swiss Embassy moved from the edge of the Financial District to Pier 17, next to the new Exploratorium at Pier 15. The Address is the Consulate General of Switzerland, Pier 17, The Embarcadero #600, San Francisco, CA 94111. Currently the embassy has over 33,000 Swiss citizens living on the west coast and also represents Switzerland's interests in San Francisco and provides services to Swiss nationals in the States of California (CA), Alaska (AK), Arizona (AZ), Colorado (CO), Hawaii (HI), Idaho (ID), Montana (MT), Nevada (NV), New Mexico (NM), Oregon (OR), Utah (UT), Washington (WA), and Wyoming (WY).

The embassy also works with Swiss companies and the U.S. to enter into deals to sell and manufacture products. The embassy works with startup companies and has had good results over the years. They do not deal in vacation packages but do have travel brochures for air, land, lake and train trips all over the country.

One may become a member of the embassy and receive emails indicating the exhibits and talks that are scheduled in the future. I have attended meetings of interest to me including one on the latest robots and how they may be used in homes or hospitals with an actual demonstration of the robots in action. I also went to a presentation on the Hubble Telescope and the future in space exploration. So as far as I am concerned, this is a great source of knowledge and it is free!
---
Visa & entry to Switzerland

Visa requirements, the filing of visa applications, forms and visa costs, and information about living in Switzerland

Services

Contact the responsible Swiss representation for identity papers, civil status, registration and deregistration, matters of civil status, etc...

News and cultural events

Local and international news and events related to the country

Speeches by the Ambassador of Switzerland to the United States of America
---

View of the San Francisco Bay from the New Swiss Embassy.
---
| | |
| --- | --- |
| Trish & Chuck, First in line for the Tour | Our Tour Guide |
---
| | |
| --- | --- |
| Assistant & Swiss Consulate General | Business Consulting |
---
| | |
| --- | --- |
| Business Center | Work Tables |
---
| | |
| --- | --- |
| Conference Rooms & Quiet Spaces | Exhibit Hall |
---
Win a Trip to Switzerland & a Swiss Cow!


Stack the Cows - 10 and You get a Chocolate Bar!

Stack 32 Cows and you are an all Time Winner!
---
| | |
| --- | --- |
| Croissants, Cheese, Ham, Fruit and Coffee but No Wine! | What a Day in the City! |
---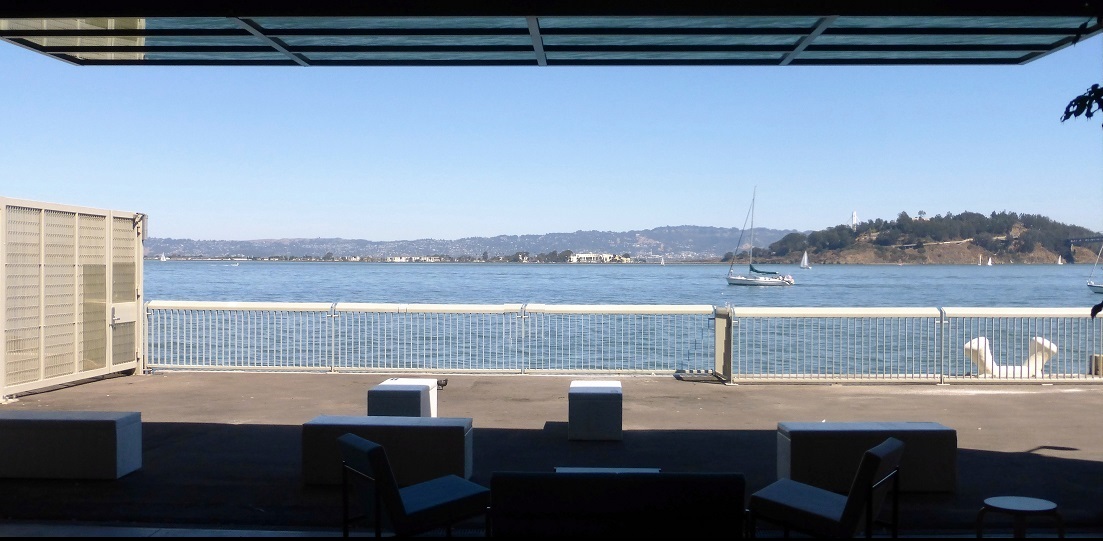 View of the San Francisco Bay from the Office Lounge of the Swiss Embassy
The Entire Wall is Composed of Windows and the Wall can be Raised to Open the Space for a View of the Bay!
---
---
---
Charles Walter Buntjer




San Francisco California
Created on: 2016.09.26




Updated on: 2016.09.26