Note: The total goal of the Campaign to Transform SFMOMA is $610 million , which includes $245 million for the museum's endowment. This makes the museum the largest modern art museum in the United States!
The brick SFMOMA building in front, designed by Swiss architect Mario Botta, closed temporarily in June 2013 for a two-and-a-half-year expansion project. Designed by architecture firm SnÝhetta and scheduled to open on May 14, 2016,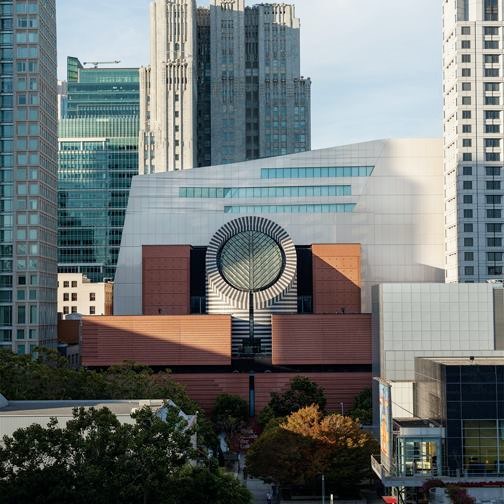 the expansion, the white building behind the original SFMOMA, will more than double the museumís gallery spaces and provide almost six times as much public space as the current building, allowing SFMOMA to showcase an expanded collection along with the Doris and Donald Fisher Collection of contemporary art. When the museum is finished, it will be the largest gallery space devoted to modern art in the country.
Jackson Pollock had his first museum show at SFMOMA, as did Clyfford Still and Arshile Gorky. The museum has in its collection important works by Henri Matisse, Jean Metzinger, Paul Klee, Marcel Duchamp, Andy Warhol, Jackson Pollock, Richard Diebenkorn, Clyfford Still and Ansel Adams, among others. Annually, the museum hosts more than twenty exhibitions and over three hundred educational programs. While the museumís building is closed for expansion, from summer 2013 through early 2016, SFMOMA is presenting its exhibitions and programs at off-site locations around the Bay Area.
In 2009, the museum gained a custodial relationship for the contemporary art collection of Doris and Donald Fisher of The Gap. The Fisher Collection includes some 1,100 works from artists such as Alexander Calder, Chuck Close, Willem de Kooning, Richard Diebenkorn, Anselm Kiefer, Ellsworth Kelly,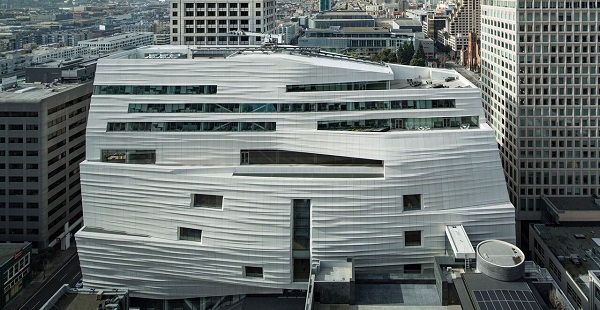 Roy Lichtenstein, Brice Marden, Agnes Martin, Gerhard Richter, Richard Serra, Cy Twombly, and Andy Warhol, among many others. The collection will be on loan to SFMOMA for a period of 100 years.
In February 2011, the museum publicly launched its Collections Campaign, announcing the acquisition of 195 works including paintings from Jackson Pollock, Willem de Kooning, Jasper Johns, Robert Rauschenberg and Francis Bacon. Also under the auspices of the Collections Campaign, promised gifts of 473 photographs were announced in 2012, including 26 works by Diane Arbus and significant gifts of Japanese photography. Works acquired through the Collections Campaign will be displayed along with the Fisher Collection in the museum's expanded building, opening to the public at the beginning of May of 2016.