Russia was a pleasant surprise. The areas from St. Petersburg to Moscow were composed of beautiful green forests with many types of trees, especially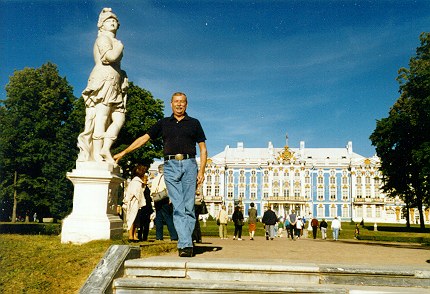 Birch. The water ways were also very clean, unlike China.
We went from St. Petersburg to Moscow on five rivers, three lakes, one the largest in Europe, a canal, and 18 locks. The boat was a splendid way to see Northern Russia, please see the map and the geographical statistics for Russia.
I have had great trips on river boats which include the following rivers: the Nile - Yantze - Amazon - Mississippi - Seine - Chao Phraya - Volga - Thames - Tiber and others!
Space.
Click on this link to view some of the photos taken on my Russian trip!
Space.
Read on for more details on different places I visited and experiences I had in Russia:
Space.
Space.
---
---
---
Charles Walter Buntjer


San Francisco California
Created on: 1996.10.24


Updated on: 2015.03.25
---