Dear Guest,
We are contacting you before your arrival to inform you about our late check in procedure, as well as events and information about the area/ Resort. PLEASE REPLY TO THIS EMAIL OR CONTACT US at 707 882-2440, to CONFIRM YOU HAVE READ & RECEIVED THIS EMAIL.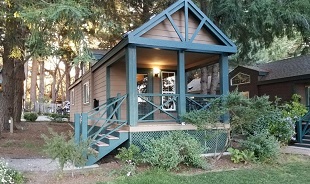 First things first, Directions: ***NOTE: Most GPS systems have our physical address incorrect; The GPS system will tell you we are located south of Point Arena when we are located a mile north of Point Arena. We are located at the beginning of Lighthouse road next to the Rollerville Café.
** If you are traveling from the South (San Francisco area), we recommend you take HWY 101 to Petaluma, once you arrive in Petaluma take Exit E Washington St., Turn left onto E Washington St, E Washington St. becomes Bodega Ave, Bodega Ave becomes Valley Ford Rd., Valley Ford Rd. becomes Highway 1 in Bodega Bay, Stay on HWY 1 North until you arrive to Point Arena, We are located a mile North of Point Arena at the beginning of Lighthouse Rd.