| | | |
| --- | --- | --- |
| | | |

So far I have toured most of Mexico four times - starting in 1969 to 1984, Guatemala in 2003, Costa Rica in 2005 and Nicaragua in 2008!
My 71st birthday was nearly here and suddenly I wondered if I should try and plan a vacation to celebrate my birthday as I have often done the last few years. So far I have toured four countries in Central America. Why not try for a fifth country! The first time I went to Mexico was to Mazatlan, the second time to Puerto Vallarta, the third time to Mexico City and finally the fourth time to Cancun and the ruins of Tulum, then to Merida and ruins of Chichen Itza. I traveled all over the western region of Guatemala on the Pacific side and then stayed at the ruins of Tikal on the Atlantic side. I also pack packed all over Nicaragua on foot, taking buses and boats in 2008. I contacted my travel agent who set up my Guatemala trip in 2003 to see what was available for a quick trip to Panama, the canal and hike in a national wild life park.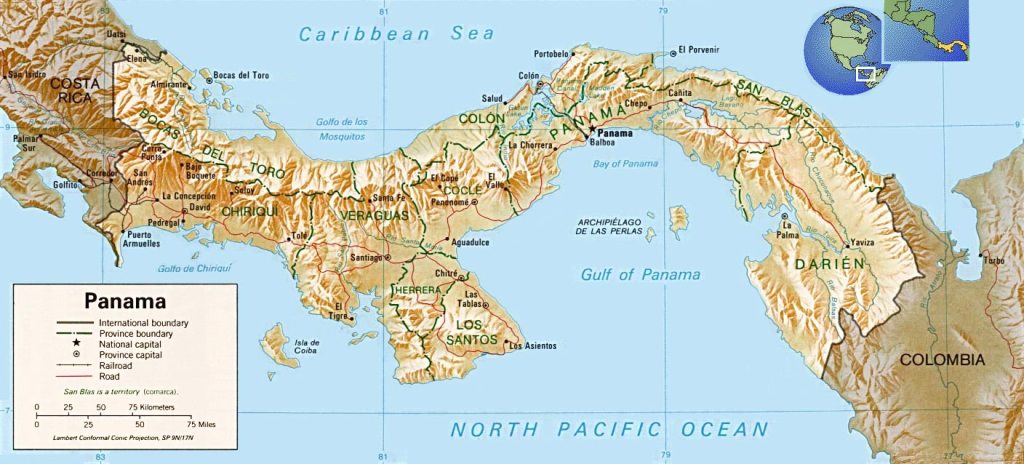 This LINK will direct you to a webpage about Panama History, Geography, the Panama Canal and the Panama Soberania National Park.
Daily Diary of My Vacation:

San

Flight from San Francisco to Houston Texas and on to Panama City

San

February 02, 2011

Day 1: Today I leave San Francisco International Airport on a Continental 737-900 at 7:35 a.m. and fly to G. Bush International Houston Texas, landing at 1:19 p.m.

Confirmation # 3ED2TO - Invoice # 0001108134

From there I fly a Boeing Continental 757-300 to Tocumen International Panama City and arrive at 7:20 p.m.

Today at the appropriate time an EcoCircuitos representative will be meet you at the Tocumen International Airport to assist and transfer you to your hotel in Panama City. You will also receive an EcoCircuitos information kit.

I went to the San Francisco International Airport and was over an hour early. I talked to a man who said he owned a coffee plantation in Panama! He said to follow him in the Houston Airport as he traveled back and forth quite a bit. I told him I was celebrating my birthday in Panama for five days.

As the Continental plane was landing in Houston, the attendant got on the intercom and announced it was my birthday and I was going to Panama so the back of the plane sang to me! Then the man I met in San Francisco yelled out from five seats back, Chuck is going for five days, to the canal and a jungle tour. Everyone had a good laugh, nothing is safe!

My driver picked me up at around eight p.m. and as we were driving into town he mentioned he had just quit smoking but had one an hour ago. He said he was driving out of town and a man in a cab almost hit him. They got out and the man cursed him out. He got mad and told the cab driver off. The cab driver hit him and he punched the man in the eye, knocked him down. He went to leave and someone yelled for him to watch out! The man had a baseball bat and hit him on the front of his forehead. The police came and said if they pressed charges they both would go to jail. My driver said the other man attacked him so why should he go to jail over night. So the police said either work it out or go to jail. He said he had work to do so let it go. He showed me the bump on his head and said he had a headache now. Then he pointed out the intersection he had been hit at as we drove to the hotel!

First I must admit how surprised I was as to how large Panama City is! A million people and 40 to 80 story high rises! It looked like Hong Kong at night with all the large buildings on the edge of the Pacific Ocean!

At the hotel they said they were sorry but they had to give me a suite instead of a single room as they were sold out. I said I could live with a suite instead of a small room!

Check in and overnight at Hotel de Panama.

Cruise Speed: 530 mph

Total Capacity: 173 (20/153)

Propulsion: Two General Electric CFM56 High Bass Ratio engines, rated at 26,400 pounds thrust each

Wingspan: 117 feet, 5 in

San
Views of Panama City
I was picked up at eight p.m. at the airport and as we drove into Panama City at nine p.m. I was shocked as the city was light up like Hong Kong! A million people and freeways jammed with autos like Los Angeles!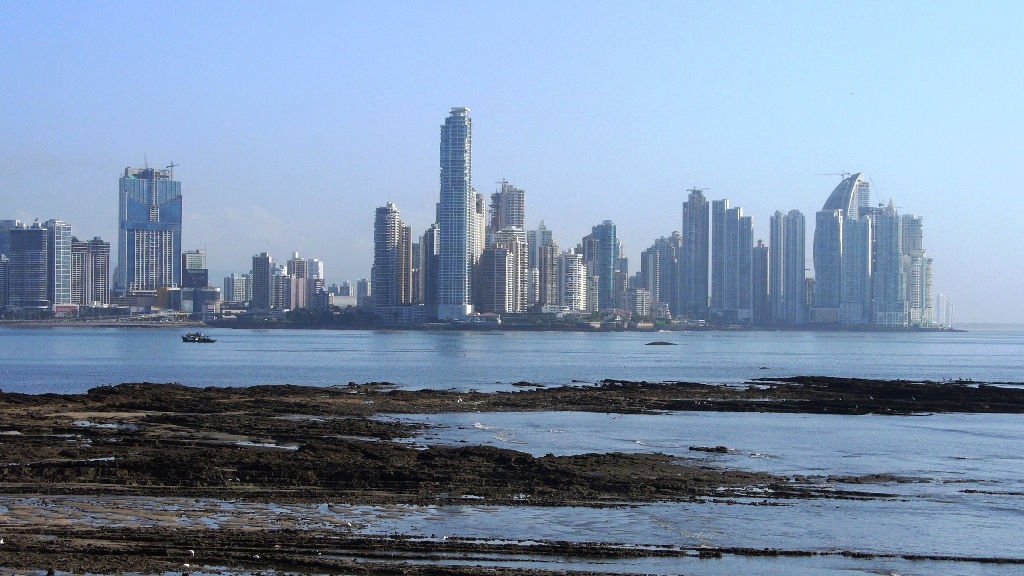 Down Town Distict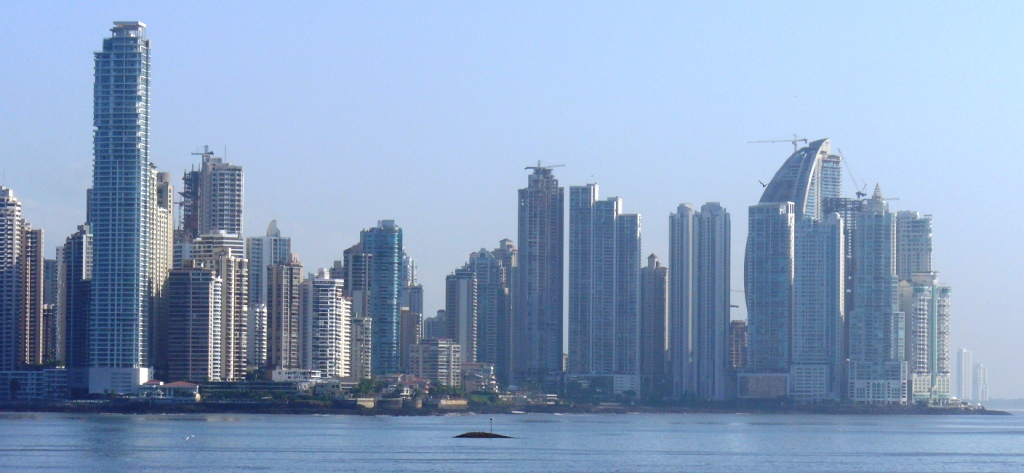 Trump Tower on the left - Highest so far in Panama City
| | |
| --- | --- |
| I love the Latin flavored architecture! | Driving along the freeway by the Pacific Ocean. |
| | |
| --- | --- |
| Condos! | Lots of Condos! |
| | |
| --- | --- |
| Office and Condos | Apartments and Condos! |
Hotel Panama Overview
I arrived at my hotel around nine p.m. and the desk clerk said she was sorry as all the studio rooms were taken and I had to have a small suite instead! It had a huge entrance about ten feet by ten feet, a huge bedroom and a separate sitting room with desk. Plus the hall way had a nice area to sit and relax in. Such a deal!
Nice gardens.

Great outdoor lounge area at the entrance to the hotel.

Each floor had a nice sitting area.

View of my suite!

Seating area and desk.

Garden pool!
Half Day Tour of Panama City & Visit the Miraflores Locks Visitors Center

San

February 03, 2011

Day 2: Breakfast & a half day Historical City Tour (SIB) This tour is in sharing basis. Overnight at hotel El Panama.

Depart from your hotel to visit the colonial city of Panama, Casco Viejo, which was built in 1673. Here we will walk the French Plaza and surrounding area. The architecture here includes colonial styles of the French, Italian, American and Spanish. Finally, you will have time to shop for handcrafts. Overview of the Modern City and banking sector and return to your hotel early afternoon.

Next visit the visitors center overlooking the Panama Canal Miraflores Locks.

I almost overslept as the hotel forgot to call me. For some reason I woke up ten minutes before the pickup so I was not in a good mood after being up from four a.m. to 10 p.m. and flying almost nine hours. And to top it off, the shuttle had about 22 people in it and no one spoke English, all were Latin American tourists. I had to laugh as I did recognize the words mall and high school and so on. We went to view the old part of town and did some shopping.

Then off to the Pacific locks and a tour of the museum displaying how the canal was built and some of the local plant and animal life found around the canal area.

Finally back to the hotel to rest up for the next busy day!

Includes:

Entrance fees to Gatún Locks Visitor Center, private transportation, guide, picnic lunch, entrance fees.

Overnight at Hotel de Panama. (B)

San
Historic City of Casco Viejo
This is the Mayor Plaza in Casco Viejo along with some of the buildings and a church.
| | |
| --- | --- |
| Terrific view of downtown from the alley ways! | I finally saw a Toucan but it was a fake! |
Museo de la Esmeralda
| | |
| --- | --- |
| | |
| Shop if you can afford it! | Hard to mine a emerald. |
| | |
| Emerald crystals! | How many carats? |
Gatún Locks Visitor Center & Museum
The visitors center has a three floor museum and on the roof is a look out that allows one to view the locks from above. Tomorrow I will traverse the canal on a small tour boat!
| | |
| --- | --- |
| Miraflores Locks headquarters. | One can take a virtual trip through the canal on a freighter! |
| Local fish. | A grasshopper - six inches across |
Views of the Gatún Locks from the Visitor's Center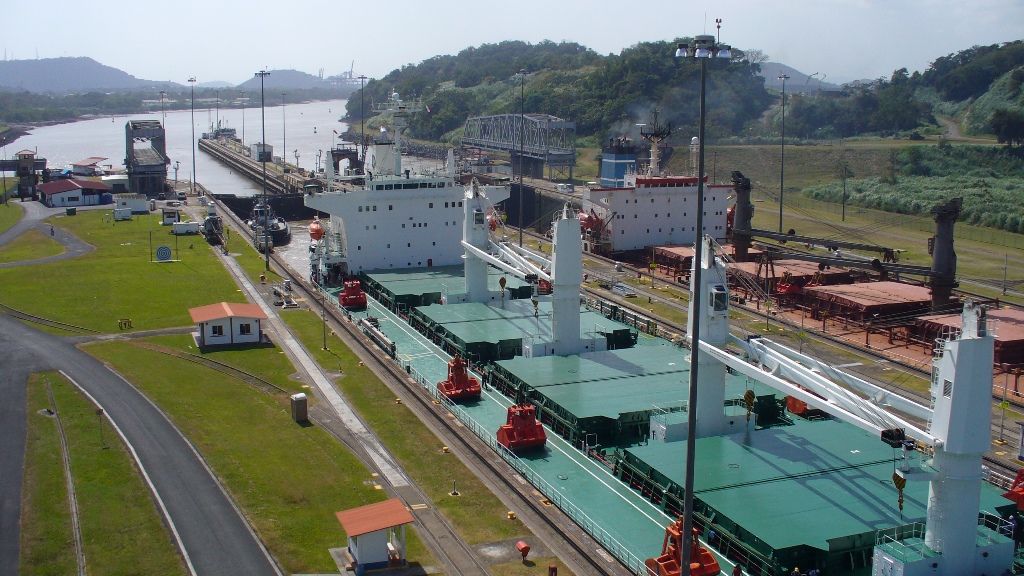 A freighter just entering the lock.
The last lock before entering the big cut to the lake - The canal is about 50 miles long - as wide as the country is!
The fateful electric mules.

Water fed by gravity to lower water level.

Huge gates slowly opening!

Almost there!
Partial Canal Transit of the Miraflores & Pedro Miguel Locks to Gamboa & the Summit Hotel

San

February 04, 2011

Day 3: The Panama Canal tour starts with an early morning pick up at your hotel in Panama City for a short transfer to Flamenco Island, at the Causeway of Amador on the Pacific side of the canal. You will first sail under the bridge of the Americas, which raises over 100 meters above sea level and reunites the land divided during construction of the canal forming another link in the Pan-American Highway. Lunch is served buffet style. The Panama Canal is 80 kilometers long from deep waters in the Pacific Ocean to deep waters in the Caribbean Sea. It was cut through the lowest and one of the narrowest saddles of the long mountainous Isthmus that joins North and South America. The original elevation was 95 meters above sea level where it crosses the Continental Divide.

I met a lot of nice people, a big group from Finland and since I had been to Helsinki we all got alone just great. We even had lunch on the tour boat. It was fun as the boat sat low in the locks and we got to see so much close up.

Then I was picked up in the afternoon and taken to the Summit Hotel.

There the staff found out it was my birthday and when I went to my room there was a tray of cheeses and walnuts and strawberries and a bottle of wine.

Includes: Picnic luncheon on board the Pacific Queen and transportation from Gamboa.

Overnight at the Radisson Summit Rainforest hotel for check in and overnight. (B, L)

San
Partial Transit of the Canal - Miraflores & Pedro Miguel Locks to Gamboa
| | |
| --- | --- |
| | |
| The Pacific Queen | Our personal ships pilot! |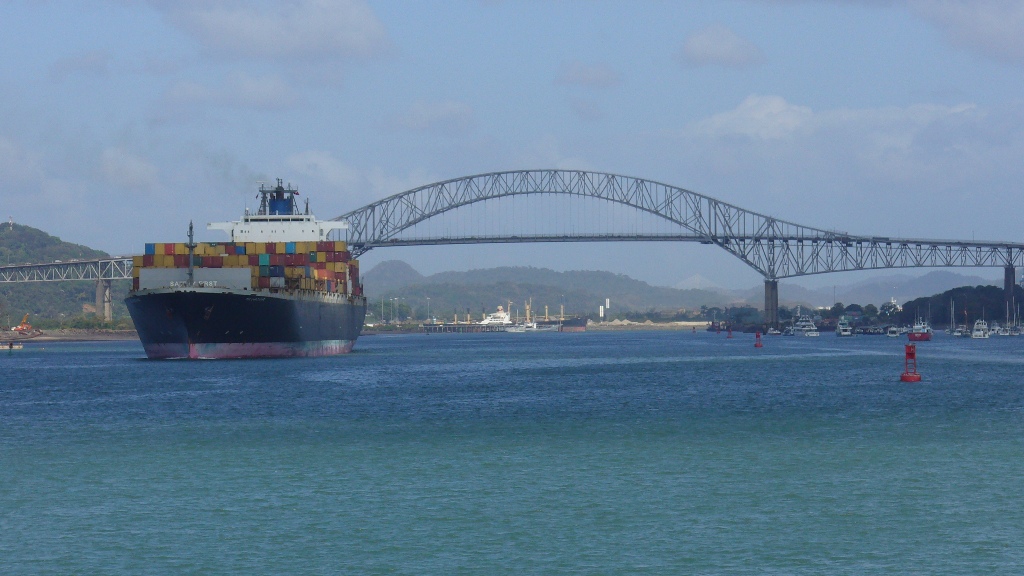 Entrance to the canal system.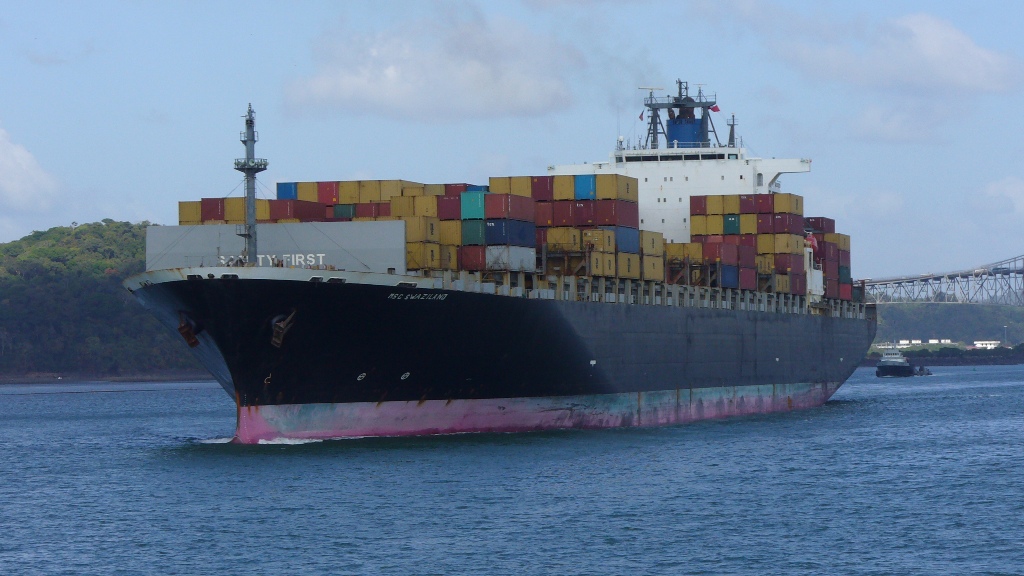 Currently the biggest freighter can carry 4,500 containers - the new larger locks will have freighters carrying 12,000 containers!
| | |
| --- | --- |
| 95 degrees and very windy! | These are used to hold the ship steady and to measure how far into the lock the ship is. |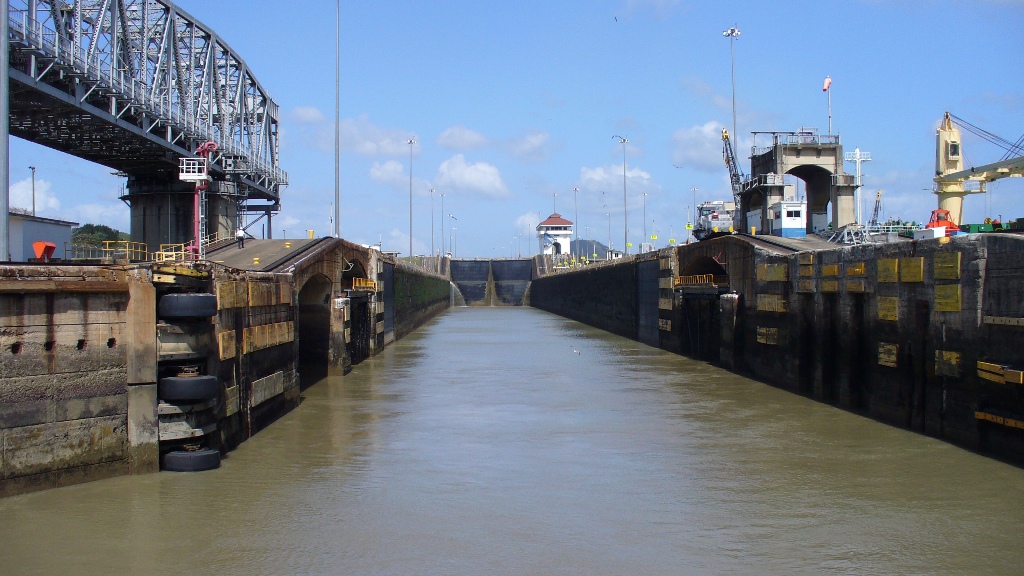 Entering the lock.
| | |
| --- | --- |
| | |
| The center lock has double gates! | Men tying up our ship. |
| | |
| Our crew giving the rope to the men on the top of the lock! | A dredge to clean out the dirt from the run off from the moutains. |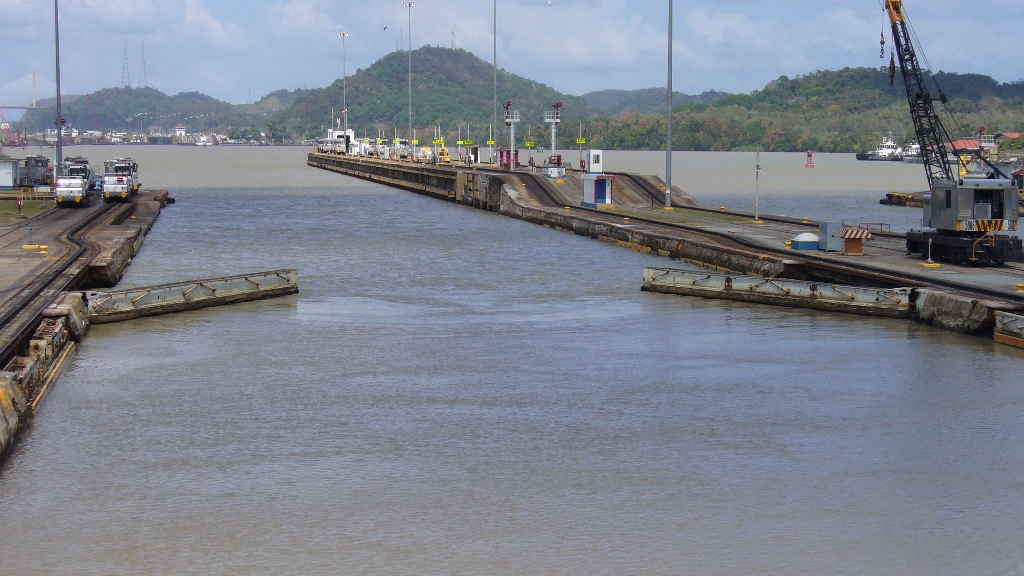 The last lock on the Pacific side of the canal. align="center">
A bridge built by the Germans a few years ago - connects the Pan American Highway!
| | |
| --- | --- |
| This is the Continental Divide! | And here I am at the Continental Divide! |
| | |
| --- | --- |
| Digging deeper for the larger ships. | The working front end, teeth to cut into the depths. |
| Maintenance on a daily basis. | The main river feeding the canal, full of soil to clog the water way! |
Radisson Rainforest Summit Hotel and Birthday Surprise!
| | |
| --- | --- |
| | |
| Located on top of a high hill overlooking the jungle. | Great views from the restaurant and sports bar. |
| | |
| --- | --- |
| | |
| Three story lobby. | My birthday drink, one of many - a pineapple daiquiri! |
| | |
| My best friends, sent up a birthday surprise! | Cheese, walnuts, strawberries and red wine! |
| | |
| Nice rooms. | A great pool area! |
Hiking the Soberania National Park

San

February 05, 2011

Day 4: Breakfast & hiking tour the Soberania National Park with my own personal scientist and also visit the Rainforest Discovery Center for wildlife observation.

My guide was a 30 year old scientist who specialized in birds and mammals in the jungle. He said he had a TV show for a while about the area around the canal. He also does radio interviews about ecology!

We saw some birds but had to use his telescope and binoculars to view them. He had a computer type of bird calls and he would find a bird in the trees, then find it on his computer and press the button to imitate the call. The males got very irritated and came closer and scolded us!

We also climbed a six story jungle canopy tower to look over the jungle.

Finally back to the Summit Hotel and I rested by the pool!

Lunch and transportation.

Overnight at Radisson Rainforest Resort. (B, L)

San
Soberania National Park Discovery Center Jungle Tour
My personal scientist and guide & Seed eating birds.
| | |
| --- | --- |
| Checking out the swamp! | Can you believe it - an ants next made out of feces, saliva and wood - like paper! |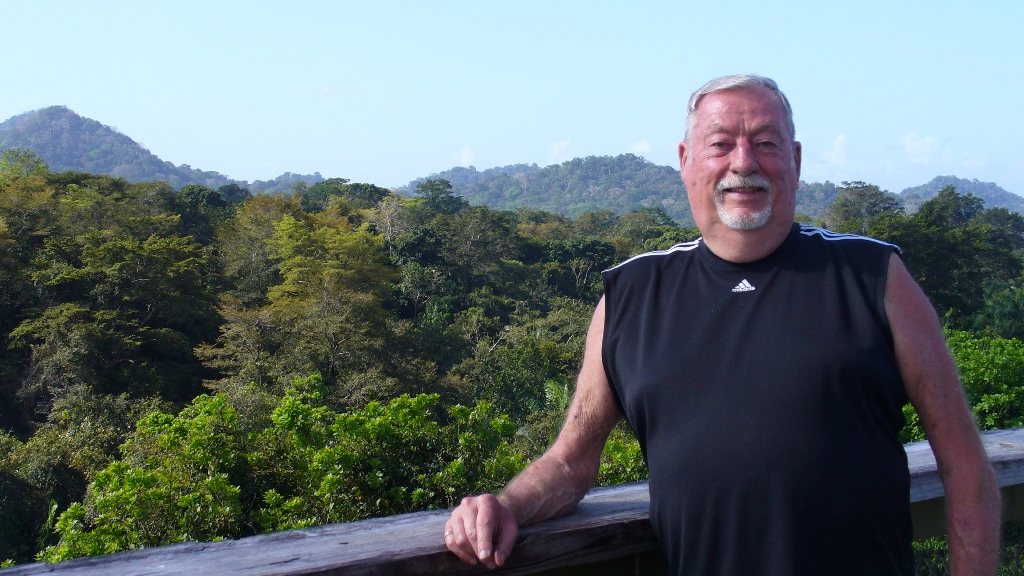 On top of a six story tower overlooking the rain forest of Panama!
| | |
| --- | --- |
| White nosed Coati - so cute! | Sloth! |
My favorite - Leaf Cutter Ants!
| | |
| --- | --- |
| | |
| Setting up automated weather stations in the jungle. | Fungus you know! |
Free Day at the Hotel Radisson Rainforest Summit

San

February 06, 2011

Day 5: Free day!

I rested by the pool until around two p.m. and then a couple I met the day before, from New England, joined me and we talked until five p.m. Then we swam for a while and decided to go to our rooms and clean up and come back down to watch the football game.

The staff had set up a big TV in the patio area by the pool and my friends were there first and got the table in front of the TV. I joined them and there was a note on the tables, Amstel - the beer of Holland was $3.00 a bottle but when you bought one you received two. Such a deal! They ordered a big plate of chicken wings so we cheered the Green Bay Packers as we drank and ate all evening! And our team won also! A great afternoon and evening!

Overnight at Radisson Rainforest Resort.

San

Transfer to Panama City - Free Afternoon

San

February 07, 2011

Day 6: Check in at hotel Country Inn Amador overnight.

I was worried as we drove up to the hotel because it was a mess, construction all over. I went in to sign in and was told my room would be ready in half an hour and I could go out on the patio.

I wondered but as soon as I got outside I was surprised! Wow, fantastic hotel with swimming pools and palms and a great view of the Pacific Ocean and the ships waiting to enter the channel to the canal.

There was a TGIF - Friday restaurant on the one end of the patio. The patio was at least a block long with three pools and a hot tub!

After I got my room I went back out and met a nice couple from the Netherlands, both turned 73 and I said I had just turned 71! I took their photo and they gave me their address so will follow through later and e-mail them.

(B) ** Entrance not included*

San
Hotel Country Inn Amador
| | |
| --- | --- |
| Beautiful hotel and pool! | Check me out! |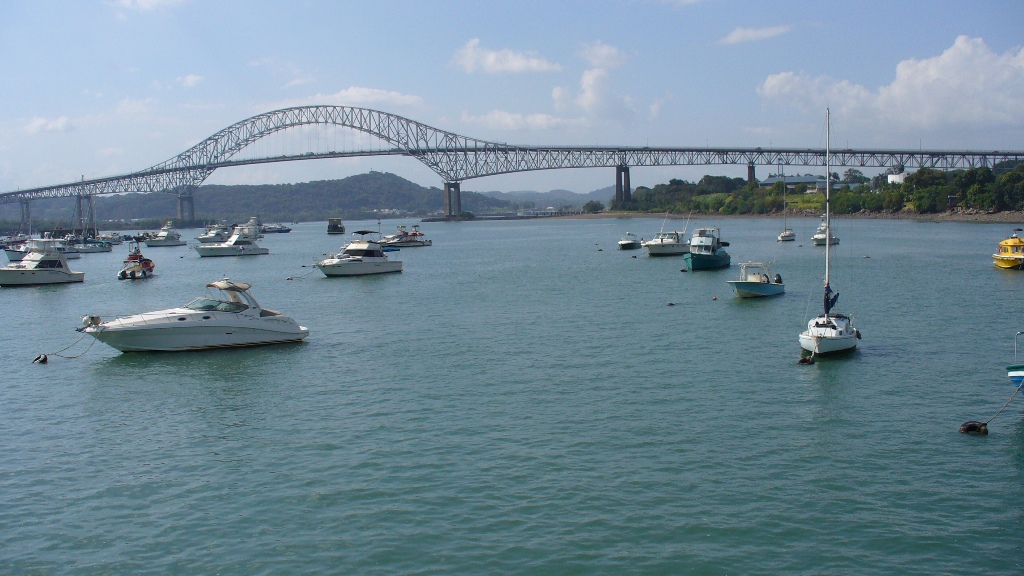 Approach to the canal.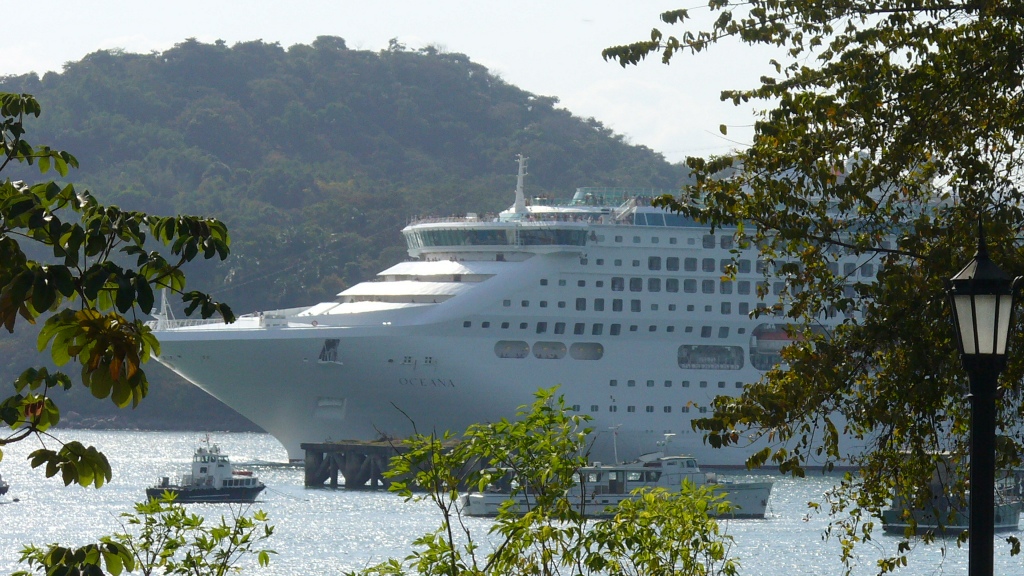 An Italian Liner just coming out on the Pacific Ocean side of the canal!
| | |
| --- | --- |
| Service with a smile? | Beer is always great when it is 90 degrees! |
| New friends from the Netherlands! | Beautiful nights to view the heavens south of the border! |
Flight from Panama City to Houston Texas and on to San Francisco

San

February 08, 2011

Day 7: This morning I leave Panama City airport - Tocumen International - on a Continental 757-300 at 7:20 a.m. and fly to G. Bush International Houston Texas arriving at 1:16 p.m.

From there I fly on a Continental 737-900 to San Francisco arriving at 4:51 p.m.

Breakfast & Transfer to the international airport for departure & end of services.- (SIB) sharing basis

At the appropriate time, transfer to international airport for departure.

End of Services. - (B)

I got to the San Francisco International Airport and went to immigrations. They asked what I was doing in Panama. I said my birthday. They laughed and said just go to customs.

At customs they asked why Panama and how much did I spend on items to bring back. I said my birthday an 0 (zero) dollars. He cracked up and said go out the door. So I landed at five p.m. and got on the subway at five thirty, back in the City by six p.m. and went to my P.O. Box for the mail and stopped at the local grocery store to buy milk and was home by six thirty!

So another fabulous trip and birthday. Wonder where my next trip will be!

San

Itinerary Includes the following:

San

The program includes: Meet and greet, 6 nights of lodging + taxes, Private transportation with a/c.

Throughout the tour, Entrance fees to the attractions as mentioned above, Meals as specified each day:

Bbreakfast, L=lunch or D=dinner, Information kit and Lodging taxes

The program does not include: Optional activities, International airfare and taxes, Departure taxes ($40.00 per person for Panama), Meals not specified in the itinerary, Personal equipment, Extras in hotels (laundry, phone calls, room service, etc.), Gratuities.

EcoCircuitos Panama, S.A.

Tel: (507) 314-0068

Fax: (507) 314-1586

Amador Causeway, Hotel Country Inn & Suites Panama

PTY 8020, P.O. Box 025724, Miami, Fla.

annie@ecocircuitos.com -- www.ecocircuitos.com
---
---
| | | | | |
| --- | --- | --- | --- | --- |
| Created on: 2011.01.10 | --- | | --- | Updated on: 2020.09.23 |
---
---