Here I am in France and I must admit I am a little intimidated by Paris, please see the map and the geographical statistics for France.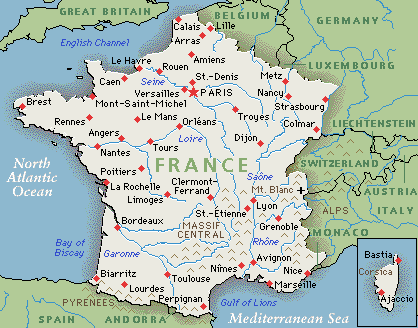 Check out some of the photos I took plus you can read about my experiences in France by selecting the bottom links!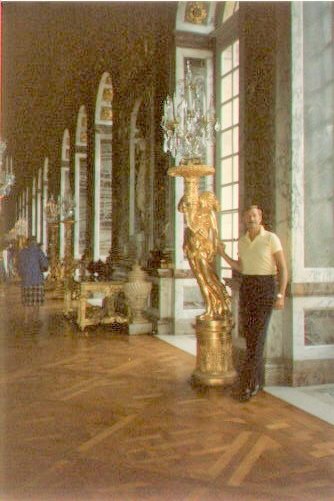 The buildings are so huge, the boulevards so wide, so imposing! It didn't take me long to reverse my feelings though.
It was late spring and the chestnut trees were blooming and everything was so green. I couldn't stand it and started singing April in Paris. Of course everyone then couldn't get it out of their minds. The guide laughed because it was May and the song says April, we were told April is a little early for them to bloom but April sounds better than May in the lyrics!
I just love the architecture but was disappointed as they were just finishing the Muse D'Orsay so we didn't get to see it. The architect, a woman from Italy, is redesigning the old Main Library of San Francisco to house our world famous Asian Art Collection. Preliminary plans look great.
Space.
Space.
Space.
Select one of the menu items for more details on different places I visited and experiences I had in France.
Space.
---
---
---
Charles Walter Buntjer


San Francisco California
Created on: 1986


Updated on: 2015.03.25
---