| | |
| --- | --- |
| --- | |
Short History of the Filoli Estate
Polk had previously designed Bourn's houses in Grass Valley and on Webster Street in San Francisco. Polk's friend Bruce Porter was commissioned to collaborate with the Bourns in planning the gardens, which were laid out between 1917 and 1922.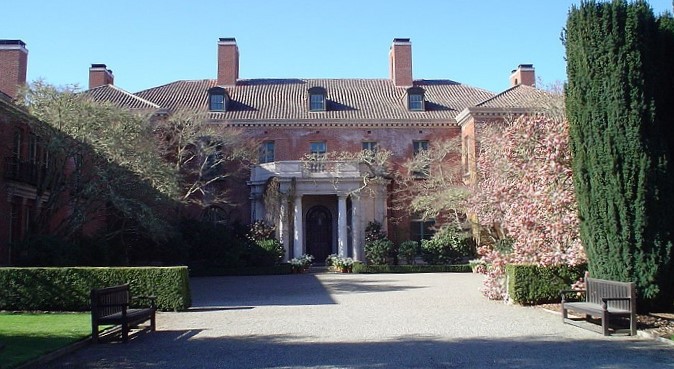 The horticulturist who designed the plantings and fixed the original color schemes was Isabella Worn; she supervised the garden's maintenance for 35 years.
Filoli served as one of the Bourns' residences from 1917 to 1936. The name of the estate is an acronym formed by combining the first two letters from the key words of William Bourn's credo: "Fight for a just cause; Love your fellow man; Live a good life."
Bourn's Spring Valley Water Company owned Crystal Springs Reservoir and the surrounding area. Bourn called the Crystal Springs Reservoirs "Spring Valley Lakes" for his company.
The original Spring Valley was between Mason and Taylor Streets, and Washington and Broadway Streets in San Francisco, where the water company started. When the company went south for more water, the Spring Valley name was carried south too.
Bourn also owned Muckross House in Ireland and is reputed to have used Muckross as a model for Filoli.
| | |
| --- | --- |
| --- | |