Next we drove towards Quepos on the Pacific coastal resort area and spend the remainder of this day at the Manuel Antonio National Park plus two more nights. This is a Pacific Coast resort area with white sand beaches in the south part of the country.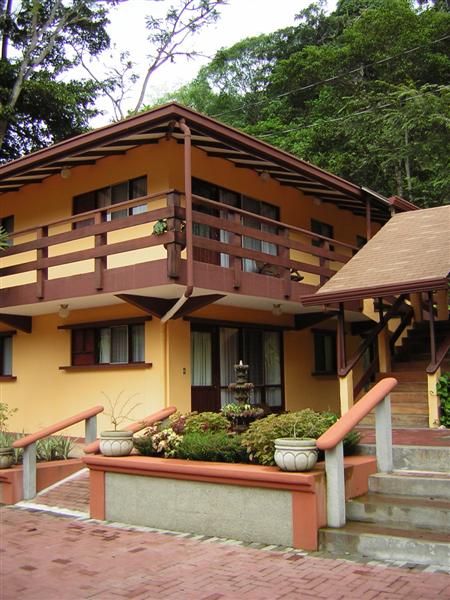 The park offers an opportunity to see monkeys and sloth, as well as many different types of birds.
We got there late as we were stopped by the police twice. Once Barbara was stopped for no reason. The she was tired and I drove and of course, I got behind a slow driver over a bad bridge and as soon as we were over it, I floored the Honda and flew past him. Well of course, there was another policeman. Barbara was worried I would mouth off. Me!
He checked my driver's license, my passport and then asked for the automobile papers. He didn't know what to do. The paper had Barbara's name on it so I acted very passive! Moaned and groaned and said I was so sorry, I didn't see the sign. I didn't know a kilometer from a mile! He said, "This is a $120 fine1" I said, "I am soooo sorry!"
Finally he shook his head, my hands did not come out of my pockets with any money, and said he was going to let me off but I needed to be careful. I thanked him multiple times and told Barbara, "See, I can be passive and keep my mouth shut when necessary!"
The hotel was very nice and had beautiful grounds to walk around it. We used the swimming pool, had breakfast there and dinner one night. The staff was very nice and helpful so a great place to stay. It is only 500 meters from the park and 200 meters from the beautiful Pacific beach. We loved it!