Today if we have time, we will check out the lava rock formations, plants, wildlife and Arenal Lake, as well as the Arenal Volcano and perhaps enjoy the hot springs, hiking or horse-back riding before driving to the 'cloud-forest'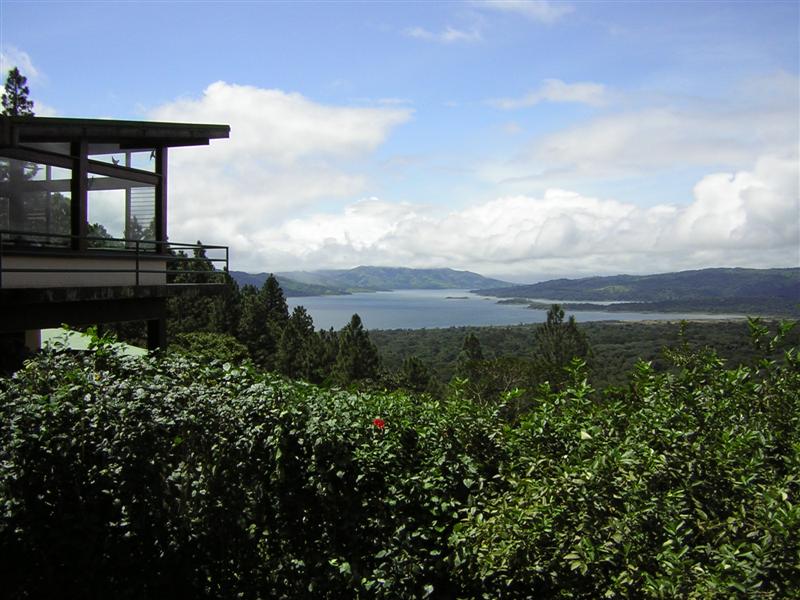 the next day in Monteverde. Well it was way too hot to go horse back riding!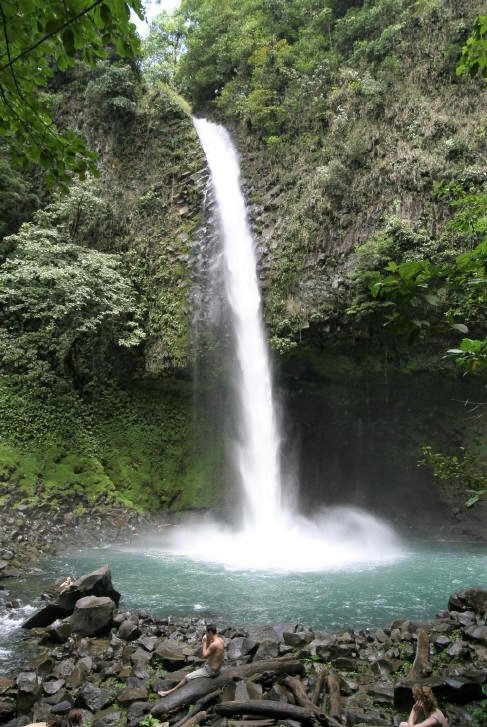 So we drove to the La Fortuna water fall (Reserva Ecological Catarata Rio Fortuna) and found it was only a few kilometers from our hotel.
We went early and that was fortunate as it became extremely hot and humid and by noon we felt like sitting down with a cool drink and having a rest.
We then went around the back side of the volcano to check out what was going on and visited the Arenal Observatory Lodge which is a high end hotel with a restaurant and fantastic grounds that are right next to the volcano!
We decided to go to dinner before going to the hot springs and had a delightful time eating at a road side restaurant with wine.
After that we went to the Tabacon Hot Springs Resort and Spa to bask in the hot springs that cascade over falls and into a huge swimming pool where we had BB & Cs - Baileys, Banana and Coconut milk, at the pool side bar! Talk about tasting good. We met two women at the bar and they had many stories to tell after being there for over two weeks. Read about these stories as we found them very entertaining!