On June 28th 2016, I was called by the General Hospital in conjunction with the VA Hospital to see if I could sign onto a drug test. I met Danny and Marian and they went over the forms and what was expected of me during the research project. I so far, met the criteria as having excellent kidney and liver function. My plateletss were normal and a blood draw was taken, seven vials. I was told next time I came in they would take around 12 or more vials of blood. These vials were taken on September 21, 2016.

It will be a blind test and I was told the medication is given with an injection twice in three months. They said the medicine is the most expensive they have ever tested. The original test was composed of 10 people and was successful, this one will consist of 100 people. They said part of the testing was to see if the medication helped older people fight off age related health problems such as strokes.
$16,000.00 per injection!
If I am considered for this research project, I will do numerous types of tests such as a scan of the left and right temples, a PET Scan (A positron emission tomography (PET)
scan is a type of imaging test. It uses a radioactive substance called a tracer to look for disease in the body. A PET scan shows how organs and tissues are working), testing of blood vessels in the arms and so on. I did ask if anything was found in any of these tests, would my doctor and I be made aware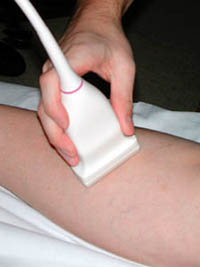 of the results in case they were negative. They said of course. So that is a good reason to do these research projects, not only does it help many people but I can have multiple tests I normally do not get so I am able to ascertain my health conditions in a timely manner.
I also will have a Doppler Ultrasound on both upper arms to determine the blood flow and the health of the vascular network. A Doppler ultrasound is a test that uses high frequency sound waves (ultrasound) to measure the amount of blood flow through your arteries and veins, usually those that supply blood to your arms and legs.
A Transcranial doppler ultrasound (TCD) is a safe, non-invasive way of investigating the circulation in your head.

It measures the speed and direction of blood flow around the base of your brain, and can be a useful diagnostic test if you have a circulation disorder. The San Francisco General Hospital's Neurology Department will do a TCD Scan on Both Temples for the study of blood flow to the brain usint the following methods.
A headband is placed on the head with contacts on the temples. This device directs high-frequency sound waves to the arteries being tested. A Blood pressure cuff is placed on the left arm. A gas is breathed in to facilitate the viewing of the vascular blood flow and the level of the blood pressure.
I will also have multiple appointments for Neuocognitive Testing including memory, verbal, and various other methods used to determine one's cognitive abillities.
Plus an added feature, I get paid for each visit. I got a call from my Primary Doctor this afternoon as he had me tested for diabetes and he said everything looked great. So I was able to tell him of the new test I might be on and he said he would make sure the necessary medical records they needed, would be faxed to them.
Lab Results
Medication History
Vaccinations
Medical History
---
---
VA Hospital

My doctor is: David Nguyen

Members of the team at the General Hospital

Marian Kerbliski is the intermediary: 1.415.415.4082 - X 144

Danny Li is the Study Coordinator: 415.206.5801

Medical Doctor in Testing:

Priscilla Hsue, MD
1001 Potrero Avenue 561
San Francisco, CA
Fax: 1.415.206.5447
John Park: 415.206.5461
Sophia Hur: 415.206.5125
Becky Hoh: 415.476.4082 X139