First I went in to have my research project done for aging. the nurse took five vials of blood and then said my artery had stopped pumping.... so, she stuck a needle in my other arm and took four more vials. Seemed like a lot of vials and I complained about being stuck twice. so they gave me $25 instead of $20. see, it pays to do research.
Then as I went to my new doctor, Gaggar, and Mia, the head of the pharmacy told me to stop by after and she wanted to have a 'personal' talk with me! huh....
The new doctor gaggar is Indian and very nice. I told him all about my dizzy spells and double vision and he agreed I should have the Optometrists check my eyes. This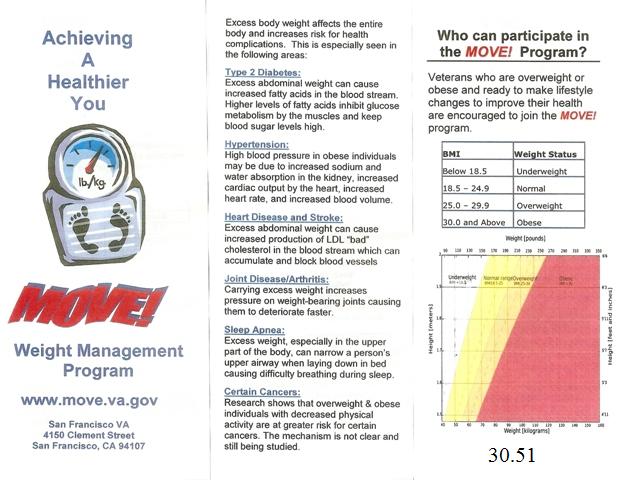 department at the VA is suppose to be one of the best. so hopefully he can get me in to see them. Then I have the neuro clinic with doctor Mamas next Friday. I will see how that goes. He said my 'good' cholesterol was 57 and excellent, blood pressure and so on.
He also said the spinal tap showed the liquid in my spine and brain was perfect, so that was good plus my MRI showed nothing was wrong in the cranium area!
But....... the head nurse took my vitals when I went in and.... had a chart. I said if that chart was about being overweight a so called friend of mine, John, at the Y, was nice and did a BMI that measures your weight and height and gives you a total to measure on the weight status chart. I told her and the rest of the guys in the treatment room I was just a little on the obese side! Cindy, the head nurse said, in that case, take off you tennis shoes. I said I would take everything off and the guys all laughed. well that too two pounds off! but my BMI was 30.51. Obese is 30.00 and above so, if I lose five pounds I will be in the overweight category. 18.5 to 24.9 is normal. crap.......... and the holidays are coming up!
After the doctor and the research project I went to Mia's office and she sat down and talked to me for about ten minutes. my 'other' friend, my dentist, Martin told me his father (doctor), mother (nurse), and girlfriend (pharmacy school), said cholesterol might be the problem with my dizzy spells and double vision. Martin, you will be glad to hear, Mia said they had that problem with cholesterol medications 11 years ago and found out the one causing it plus problems with other meds. She said when the doctor puts that med order in the computer flags it and indicates..... do you really want to use this medication on this person! She said when the request goes to the pharmacy, another flag comes up and she/they check the meds and so on to ensure the person is getting the best care without problems. Very nice if I do say so myself!
So..... the neuro clinic next Friday.
Then hopefully the optometrists in a few weeks.
Then on December 1st, an ultra-sound on my cathartic vessels in my neck to test for plaque.
Then in late December another blood draw to test for any problems with meds.
And in January, another meeting with my new doctor to see how I am doing with the vision problems!